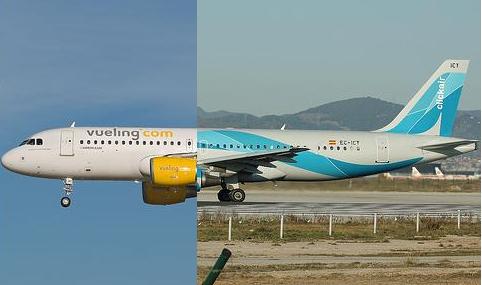 The Wall Street Journal reports today that the two low cost airlines, Vueling and Clickair has decided to merge. They will still fly under the Vueling brand.
Clickair was a spin off from Iberia only a few years ago, but the raising fuel prices seems to have made this merger neccesary.
For pilgrim traveling in and out of Santiago de Compostela the news could be better, since the major routes from Santiago (to Madrid and Barcelona) now is served by fewer airlines and this often means higher prices.